Are you looking for the floors in your home or business to stand out, but aren't sure which material to use? Consider polished concrete! At a time where sustainable design is coming to the forefront, polished concrete floors allow you to eliminate the materials traditionally needed to install a new hardwood or tile floor without compromising on the level of beauty and shine you're looking for.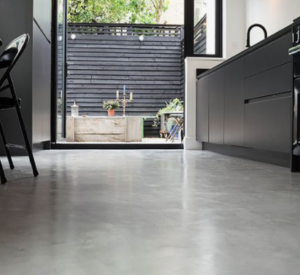 By using the already existing concrete foundation, you'll get a sturdy, low maintenance floor that can last years longer than a floor made of a softer material. To get your current, plain concrete foundation in shape, your hired stone-care professionals will start by treating the concrete with a chemical densifier to fill in any holes or pores. Next, the floor gets polished with various grit pads until it reaches the requested level of shine.
Just because a concrete floor is minimalistic doesn't mean it has to be boring. One of the best parts about concrete is the level of customization you can achieve! By using a variety of stains and dyes, your floors can be designed to fit any space or color palette imaginable. If changing the color of the concrete isn't really your style, you can stick with the sleek, grey color while also making it pop by having a geometric design scored onto the floor prior to sealing.
Once designed, polished and sealed, concrete doesn't take much effort to maintain. Since it cannot harbor mold, mildew, dust or other allergens in its pores, mopping the floor once a week with warm, soapy water is all that's necessary in the cleaning department, and due to the hard-wearing nature of the stone, you won't have to worry about damage from dents, scratches, or acid-etching.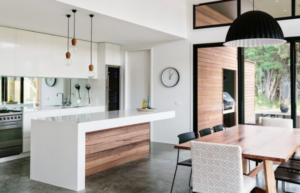 When it comes to cost, the cost of your flooring project will reflect the complexity of the floor you're looking for, but generally costs a fraction of the price of a softer stone such as marble or granite. Here at Fundamental Cleaning, we factor in everything from how old the floor is, to the level of customization you're looking for, while being sure to never skimp on quality. We guarantee you'll be satisfied with our work, and treat each job with the utmost care as if it were in our own home or business.
Give Fundamental Cleaning a call today for your free quote and see how we can help make your flooring dreams a reality